300 students of Singra Primary School are doing Google Meet class at home class
300 students of Singra Primary School are doing Google Meet class at home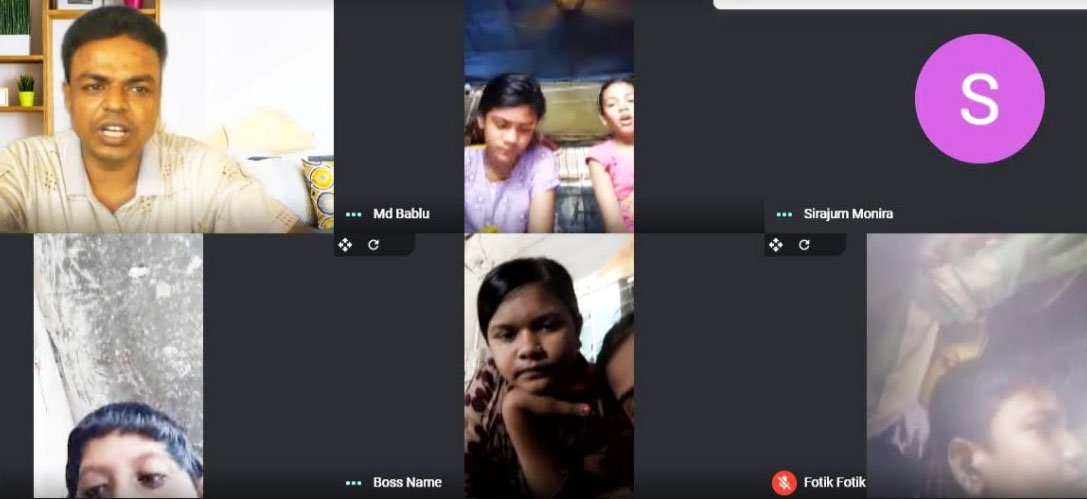 The education system has suffered due to the closure of educational institutions for a long time in the Covid-19 situation. Kamalmati students of primary schools in rural areas are the most backward.
In such a situation, under the direction of the Department of Primary Education, the Singra Upazila Education Office in Natore has started online based teaching using Google Meet from May this year.
About 300 students of 5th class of 210 government primary schools of the upazila are taking classes using Google Mete at home using their smartphones.
According to the Upazila Education Office, 1115 teachers are working in 210 government primary schools and by bringing them under Google Meet training, the teachers of 8 clusters are divided into 45 to 50 sub-groups and Google Meet is continuously teaching.
Md. Hafizur Rahman, a 5th class student of Ayesha Government Primary School in the upazila, said, "My son lost his focus on his studies as the school was closed.
He is now studying regularly as he has taken regular classes with Google. We welcome this activity of the Department of Education.
Assistant Teacher of Pakuria Government Primary School and Natore District Ambassador (ATU) Md. Sakhawat Hossain said the teaching activities were started from Chalanbil Online School Facebook page in June 2020 for the first time in Natore district with the approval of ATU under the supervision of Singra Upazila Education Office.
In addition to the current Google Meet, Chalonbil Online School is also running.
Upazila Primary Education Officer Md. Ali Ashraf said that the teaching activities of 5th class students are going on in Google Meet.
If it takes longer to open an educational institution in Corona situation, then teaching activities for 3rd and 4th class students will be started in phases.
Apart from teaching, homework has been distributed to the students till the 5th week as per the instructions of the Department of Education. Distribution activities have been relaxed due to ongoing lockdown restrictions.
This activity will continue again if the ban is lifted.
By- muktoprovat